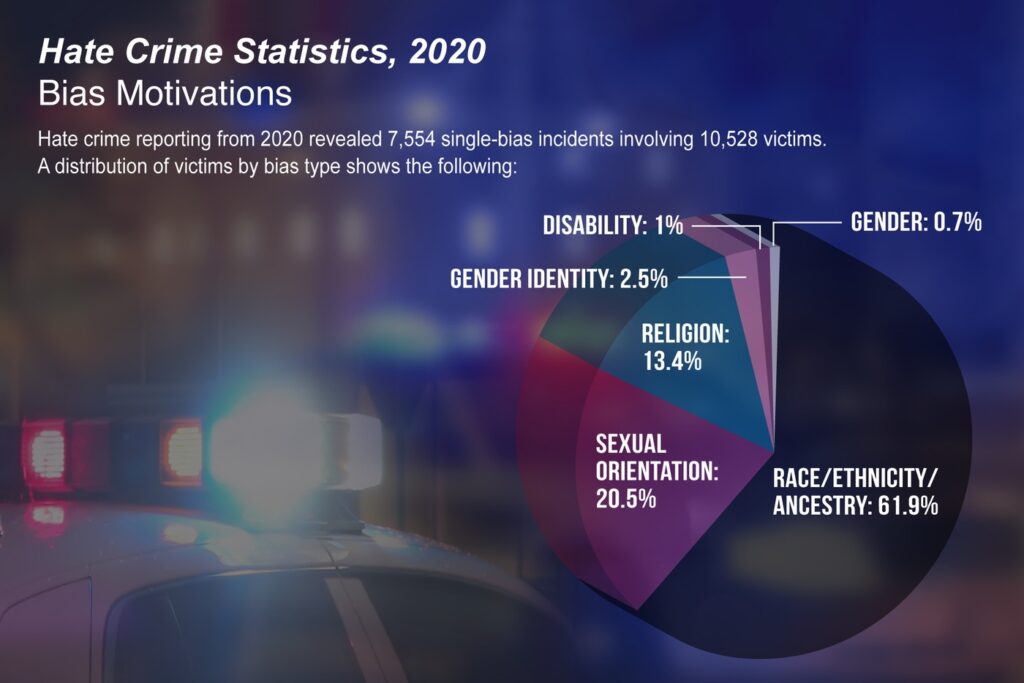 Washington DC – (September 1, 2021) Yesterday, the Federal Bureau of Investigation (FBI) released its 2020 annual report on hate crimes.
The report highlights that hate crimes across the United States are at their highest since 2008, increasing by 6% over last year. Anti-Sikh hate crimes also hit a record high of 67 documented incidents, reflecting a 37% increase over 2019, despite an overall decrease in the number of anti-religious hate crimes.
"The record number of anti-Sikh hate crimes underscores the concerns of the Sikh American community and need for investment in our community. Twenty years after the backlash inspired by the attacks of September 11th, it is saddening to see communities continue to be targeted because of their faith and background," said Kiran Kaur Gill, Executive Director of the Sikh American Legal Defense and Education Fund (SALDEF). "We know hate crimes are historically under-documented, so the record number of incidents documented by the FBI is deeply concerning for the entire country. Unfortunately, over the past year, we have continued to see the anti-minority, anti-immigrant, and xenophobic sentiment on the rise and more openly expressed. Government, schools, and the public and private sector must do more to stop hate and bias in all its forms."
According to an analysis of population size, Sikh Americans are the most disproportionately targeted group at a rate of four times the national average.
"The Sikh American community is not the only group to see such a stunning increase in hate crimes," continued Gill. "The Asian and Black communities saw dramatic increases in acts of hate as well. We continue to join our partners in saying 'Stop AAPI Hate' and to advocate for an end to anti-Blackness. We are committed to ending hate in all forms."
The number of hate crimes and hate or bias incidents against communities is historically under-reported for a variety of reasons, including lack of access to culturally appropriate and in-language reporting by communities, limited outreach by government agencies, and a lack of training in identifying acts of hate and bias by law enforcement and prosecutors. After years of advocacy by SALDEF, the FBI started publishing data on anti-Sikh hate crimes beginning in 2015. SALDEF works to combat this problem by conducting forums in the community, sharing information about security grants for gurdwaras, and training law enforcement about Sikh practices.
SALDEF continues to urge the Sikh American community to remain in the spirit of chardi kala and will continue to work to prevent and support victims of hate and bias. If you would like to request a hate-crimes training for your gurdwara, local law enforcement, school district, or other institution or to report an incident of hate or bias, please contact us.
9/15/2021: The FBI updated the statistics to include a revised count from the state of Ohio. The number of recorded hate crimes is now higher than initially reported and as referenced in the statement below. The number of hate crimes is the highest the FBI has recorded in nineteen years, since 2001. Read more at: https://www.washingtonpost.com/national-security/ohio-hate-crime-data-us/2021/09/10/8f18fb28-1261-11ec-882f-2dd15a067dc4_story.html
Source: FBI Reports Hate Crimes Against Sikhs Rose in 2020; Surge in Hate Around the Country – SALDEF