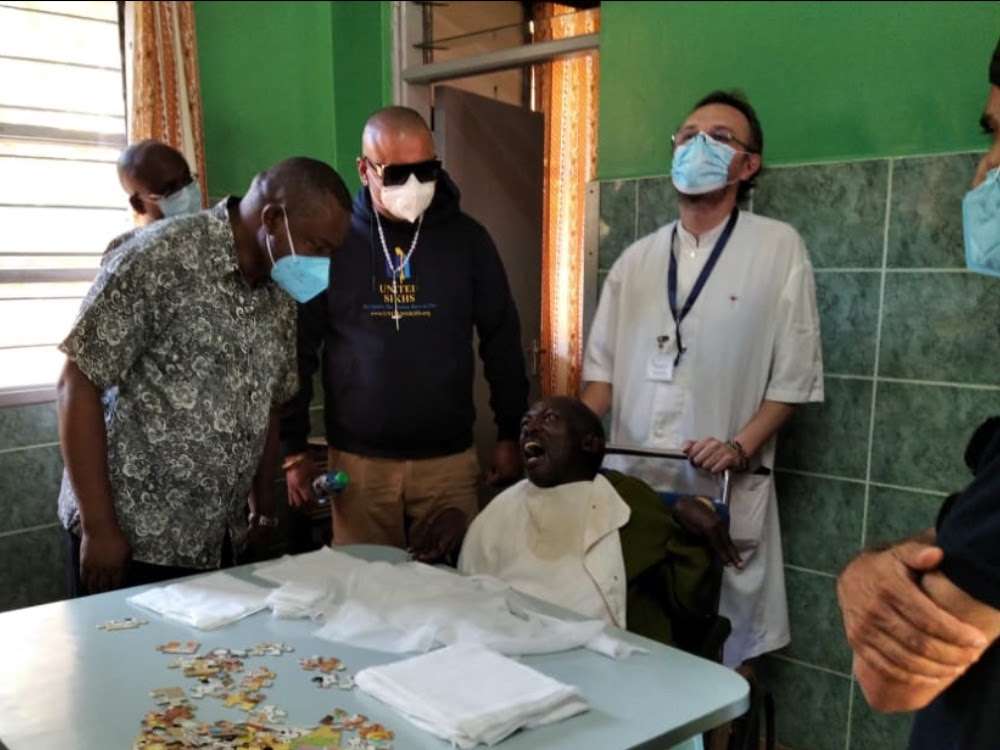 Believed to be a curse, a crippled boy hadn't seen sunlight in 28 years.
A six-year-old, unbelievably mothering her baby brother, was in desperate need of orphan care.
A young man attacked by acid, kidnapped, tortured, slashed, strangled, mutilated has a burning need for surgeries.
In East Africa, UNITED SIKHS is faced with mind-boggling realities every single day. Yet, the East Africa team resolves, every year to alleviate the lives of some of the worst-hit humans in the global south.
This year alone, our volunteers in Kenya have juggled challenges such as envisioning and constructing a rural medical hospital in the Kenyan city of Meru, a partnership with Childline Kenya to fight child sexual abuse by raising awareness and providing emergency relief, safe houses, and counseling, while also managing a sports academy aimed at giving the youth an outlet away from a life of begging and drugs. The facility is even used for cricket matches. The goal is to create a cricket academy and would you believe it if we told you that former Kenyan cricketers have partnered with UNITED SIKHS to do the same?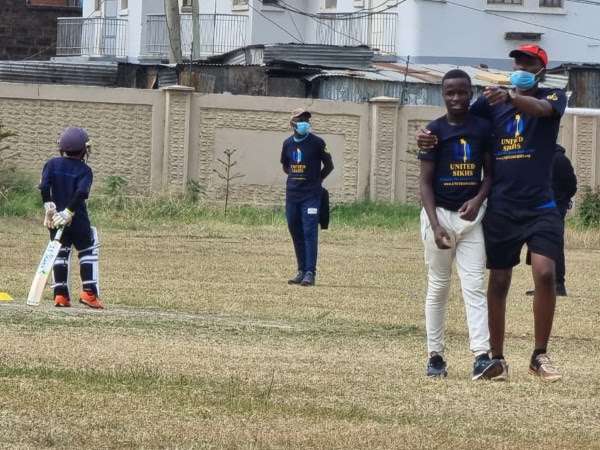 UNITED SIKHS has the capacity and tenacity for such endeavors due to its decade-long historic track record in the region. Despite several disturbing challenges, UNITED SIKHS has drilled boreholes in remote expanses to provide safe drinking water, set up medical camps for the severely ill whose condition has been exacerbated by extreme poverty, donated food, clothing, educational materials to orphans, and cared for the elderly with prosthetic limbs and more.
"What we see often sends chills down the spine," said Shiva Singh, Kenya Youth Chairman, UNITED SIKHS.
"Sometimes they straight up break the heart, shocking us to the core. The suffering of the innocent makes it extremely hard to comprehend and digest."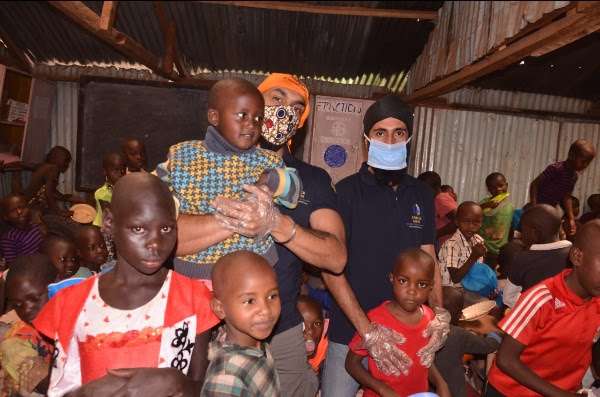 Two particular cases have shocked Shiv and others uniquely– An acid attack victim and a tragic victim of poverty and a fire.
The acid attack victim urgently needs aid after two masked men and a woman kidnapped him, tied his arms and legs, and then poured acid onto his face and into his ear. They then slashed him with knives, strangulated him, and mutilated his private parts. Funds are vital to perform critical surgeries to complete the miracle of his survival.
The second case was discovered when UNITED SIKHS volunteers heard of a slum that was burnt down in a fire. The team responded rapidly with food supplies and clothes. They stumbled upon an elderly lady fighting for her survival but also caring for her mentally and physically disabled grandson. The fire had destroyed whatever little they had. The volunteers took it upon themselves to provide comfort and aid to such unfortunates.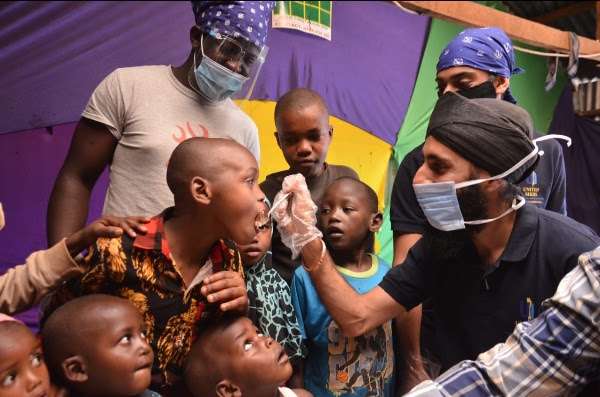 East Africa requires the world to recognize its desperate need for support. UNITED SIKHS stands by its brothers and sisters there. We offer you a chance to stand with us! PLEASE DONATE NOW!
Donate to Support Children in Africa
Gurvinder Singh
International Humanitarian Aid Director
Recognize the Human Race As One